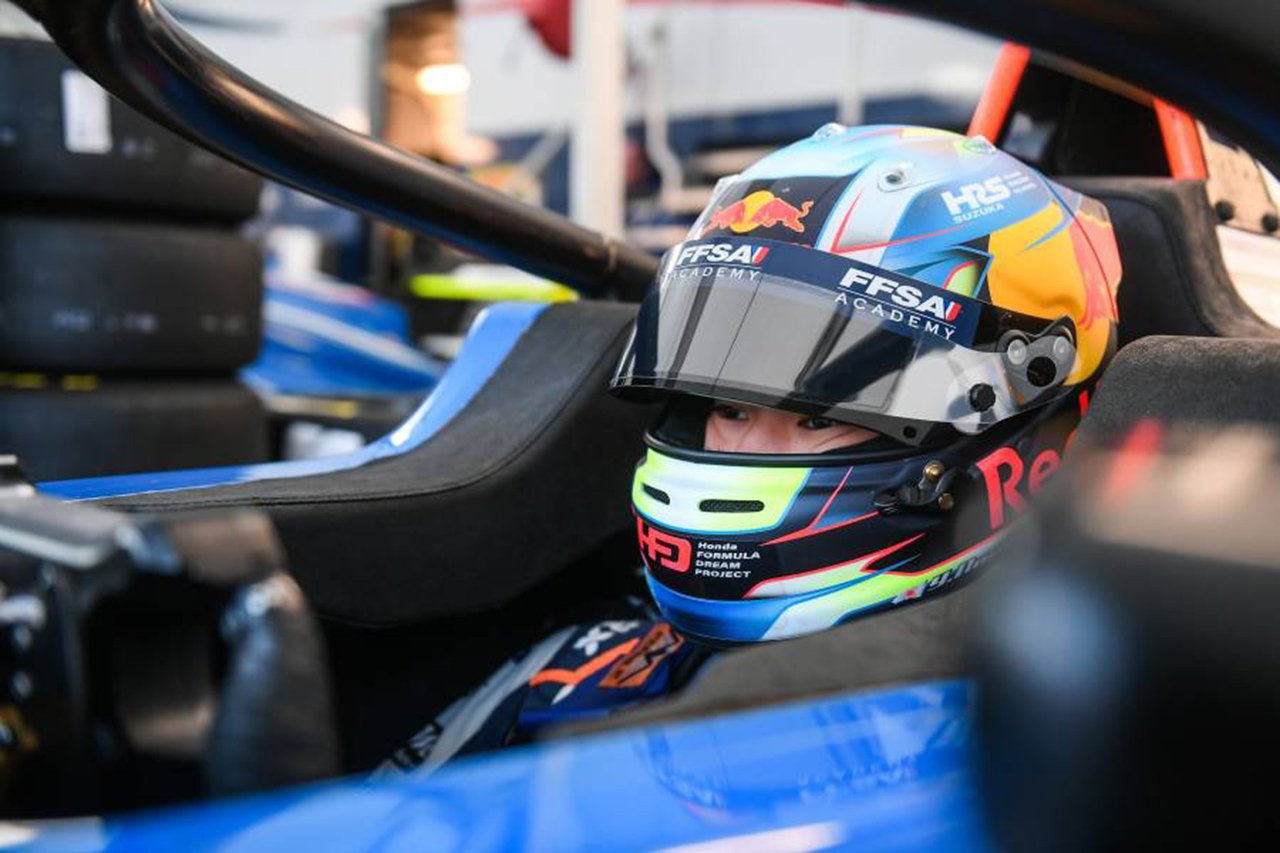 Honda and Red Bull F1 practice driver Sodai Arao maintained a position to aim for overall victory in the final round of the French F4 season.
The French Formula 4 Championship took place at the Ricardo Tormo circuit near Valencia in the second round of overseas races for three races.
On the starting grid were graduates of Honda Racing School (HRS), Honda Young Driver Development Program Honda Formula Dream Project (HFDP) and career-supporting Red Bull Racing F1 team Sodai Arao and Yuto Nomura, who presented themselves as representatives, challenged the race in Spain for the first time.
Sodai Arao was the first to pick up the pace in Friday's free practice, but due to the fact that he did fewer laps than other drivers who were lucky enough to have track conditions, he finished 5th of the day. During qualifying, he temporarily moved up to 2nd place, and eventually won 3rd place on the grid. His teammate Hayato Nomura started eighth on the grid, despite being less than 0.2 seconds behind Sodai Arao.
Sodai Arao took advantage of his advantageous position on the grid to claim his 7th podium of the season, but unfortunately Yuto Nomura collided with another machine and retired.
In the reverse-grid Race 2 in the afternoon of the same day, the top 10 positions were constantly changing. Although there were many retirements, the 6th/7th place of Yuto Nomura/Sodai Arao is a good result.
In Race 3, Sodai Arao was unfortunately knocked down by a collision, but he managed to move up to 10th and score two precious points in the championship. Yuto Nomura rode a faultless race to finish fifth, his best since May.
There is one race left in the French F4 season. In the final round at Circuit Paul Ricard from October 14-16, Sodai Arao will face two rivals for the 2022 title.
Sudai Arao
"In free practice I had no grip at all, so when I changed to new tires in qualifying I was able to quickly get used to the difference in grip and was able to secure 3rd place. on the grid. I stopped 3rd place.
In Race 2, my pace was not very good, but I was able to move up one position. However, on the last lap I was hit from behind and dropped from 5th to 7th. I had a good start in Race 3, but I lost a position. From there I didn't realize there was a car behind me, and when I entered the corner my rear tire hit me and I fell to the bottom. From there, we managed to move up the order in the points. It's been a tough weekend and I'm afraid of a few bumps, but I'll do my best in the last race."
Yuto Nomura
"I had a good feeling with the machine in free practice, so I went into qualifying with confidence, but when it started I didn't use the grip of the new tires well and finished 8th. on the grid. The time difference with 3rd place. It was a frustrating qualifying because there was almost none. In Race 1, the start was good, but when the safety car went out on the first lap, the driver in front suddenly slowed down and collided with me. was so bad that I didn't think I could finish the race, so I retired from the race. I was penalized for a rear-end collision in the race 1 so I was downgraded five positions and started eighth in race 2. first lap I was overtaken by two cars. But after that I had good pace so I was able to finish 6th .In Race 3, I passed a car at the start, and I was able to catch up with the machine in front, and I moved up to 5th place in since the beginning. I was able to catch up to the car in front of me, and this driver pulled over to serve his drive-through penalty, which automatically bumped me up to 4th, the car that was running 3rd. I caught him, but couldn't pass him, so I finished in 4th place."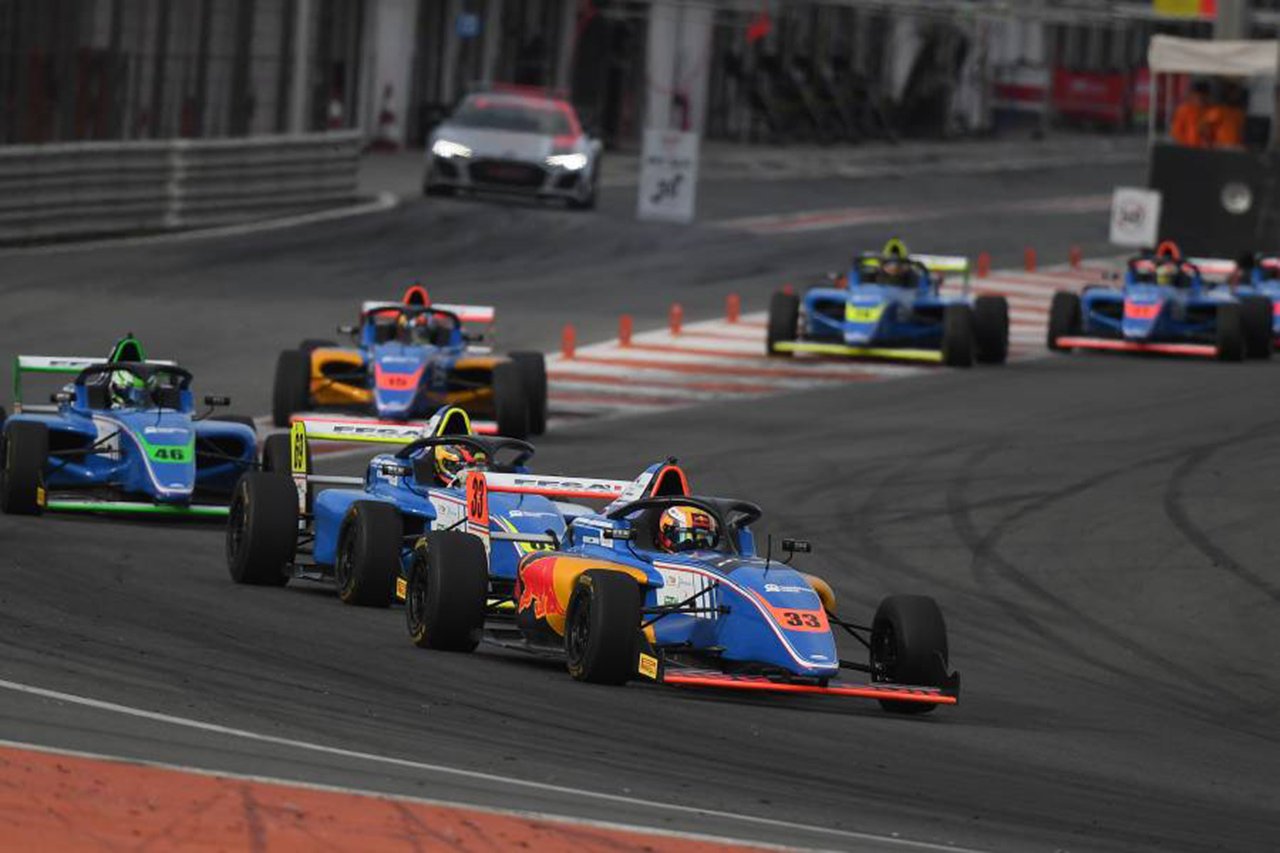 Category: F1 / F1 related