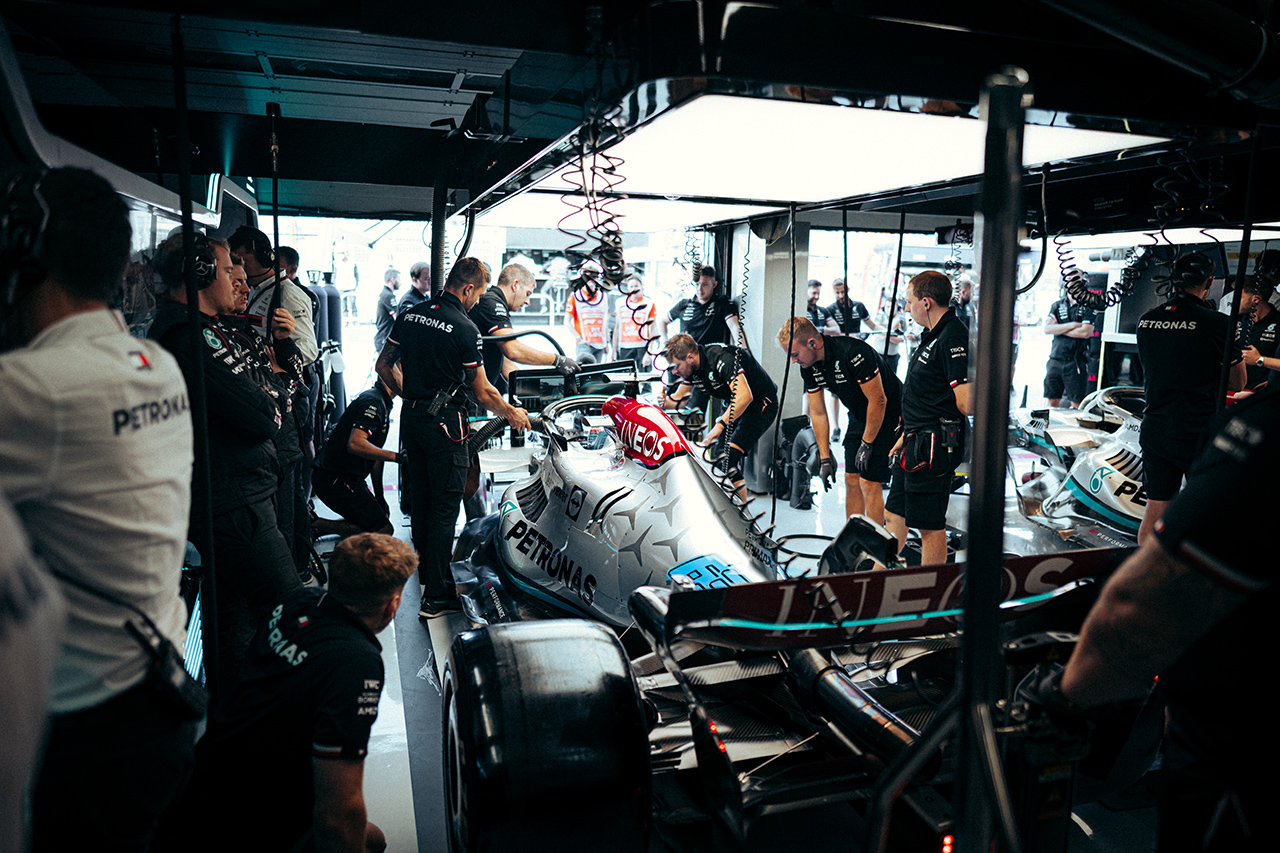 Mercedes F1 Engines Division Managing Director Hywel Thomas spoke about the 2026 next generation F1 power unit.
F1's next-generation powertrain regulations pose significant challenges in terms of overall package optimisation. From 2026, F1 will simplify current regulations by phasing out MGU-H, with a focus on electrification and the introduction of sustainable fuels.
Additionally, the rules were designed to attract new manufacturers to the sport. And it's already working, with Audi (at least) committed to becoming an engine supplier and Porsche set to partner with Red Bull, but the talks are falling apart. Still interested.
"Nevertheless, the changes for 2026 are quite significant. It's an all-new powertrain," says Hywel Thomas, Managing Director of Mercedes-AMG High Performance Powertrain.
"We look forward to the challenge and are excited about the increased electrification of the power unit and increased size of the MGU-K to date."
"It's very important, it's very different and it fits well with what's happening in the road car environment."
"And, of course, the power of the internal combustion engine will be reduced accordingly, but the transition to sustainable fuels will be another challenge."
"Fuel changes are going to be a big part of that set of regulations."
"It is very important for the sport and for everyone to address environmental issues at the right time."
F1 has frozen current power units until the end of 2025 to ease the burden on manufacturers. This was done to avoid parallel development programs which would have little effect but would increase costs.
There are also limits to the scale of development that can be used, in particular benchmark time. Manufacturers considering the homologation of power units for use in F1 must comply with these regulations.
This means that a company like Audi will not be committing unlimited resources to projects before officially joining F1 in 2026.
Conversely, companies like Mercedes have already invested resources into understanding what they know about the future of F1, even if the ruleset is not finalized. It is a process that can only be accelerated now.
"We have a project team working towards 2026," confirmed Hywel-Thomas.
"We continue to focus on our existing programs."
"Some projects, like Formula E, are coming to an end. That means we can bring other people into the 2026 programme. It's exciting."
"One of the things that comes with the current regulations is that the regulations by 2026 will significantly reduce the amount of engineering and the number of companies working on existing products by reducing dynamo hours and such. I encourage
"So it's a bit of a portable treat."
"We already have a strong project team and have been working on it for some time, like everyone else."
"And as we move forward, 2026 is a long way off, but it's approaching so quickly that we need to make more progress."
Red Bull Powertrains is in a similar position to Mercedes, but being a de facto new manufacturer the details are different.
For now, it is developing its own engines for Red Bull Racing and Scuderia AlphaTauri, although it may partner with another brand in the future.
"It may seem like a long way off, but from an engine point of view, it's still effectively tomorrow," explained Horner.
"There's been a lot of back and forth around these regulations, but it's not just the technical specifications. It's the sporting regulations, and of course the introduction of the financial regulations."
"Like all these things, we have to find common ground. Knowing that the regulations have been published, we are precisely designing engines with fixed compression ratios and other fixed architectures. It's a bit out of place compared to the starting point of discussion.
"But I think it's good to have that clarity now so we can work towards 2026."