Rakuten Group announced on September 20 that it had agreed to collaborate with Imed in the field of online medical services.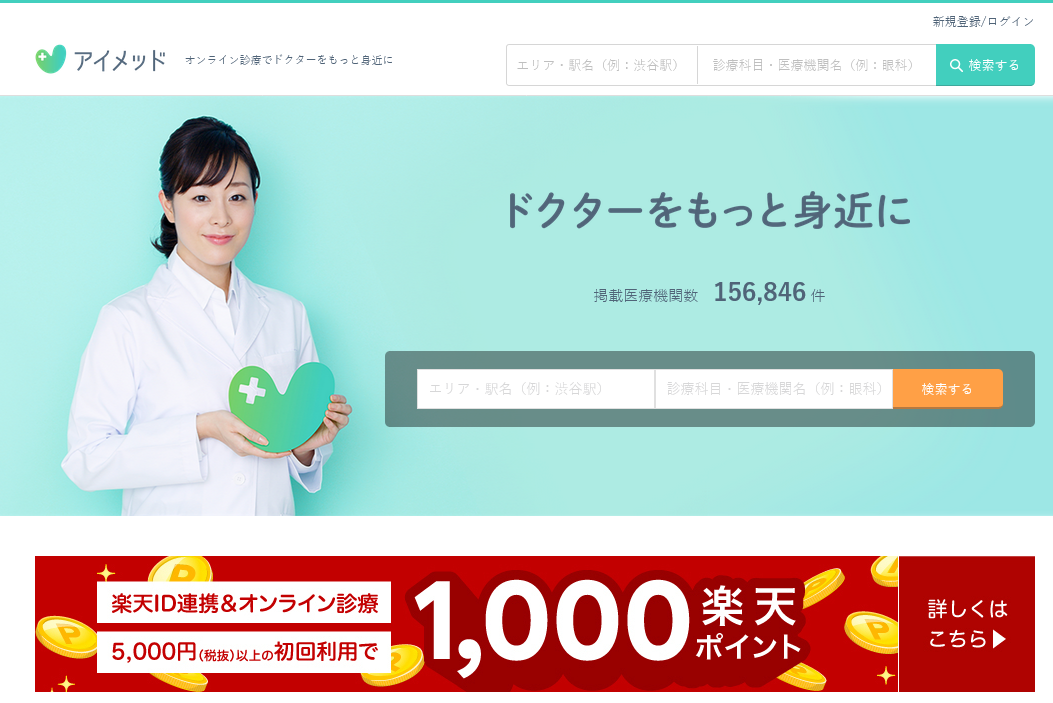 As the first step of the collaboration, we have started to link the account of the online hospital search / medical examination application "Imed", which allows the search and reservation of hospitals and clinics operated by Imed , remote medical treatment, etc., with Rakuten ID .
The "IMED" online medical examination and hospital search application was put into operation in March 2018. Using a medical network with about 160,000 listed medical institutions, we are developing an online medical examination platform that allows you to search for nearby hospital information and talk to doctors.
Through this collaboration, the two companies will aim to further improve convenience in the field of online medical care services, including telemedicine, and consider campaigns using Rakuten's points program and new business related to healthcare services. medical online.
So far, through its business activities in the field of online medical services, Imed has been trying to solve the problems of the medical industry, such as eliminating the worries and inconveniences of users who need medical care and improving the environment for health professionals.
This time, we will promote efforts to further popularize online medical treatment services by utilizing the group's membership base and IT service know-how in various business fields such as e-commerce, fintech, digital content and communication.
Also, in the first step of collaboration, account linking, even if you don't have an imed account, you can use your Rakuten ID to register as a new member and log in.