Is Zero Corona an "invisible cultural revolution"? Is it de facto martial law for the party congress?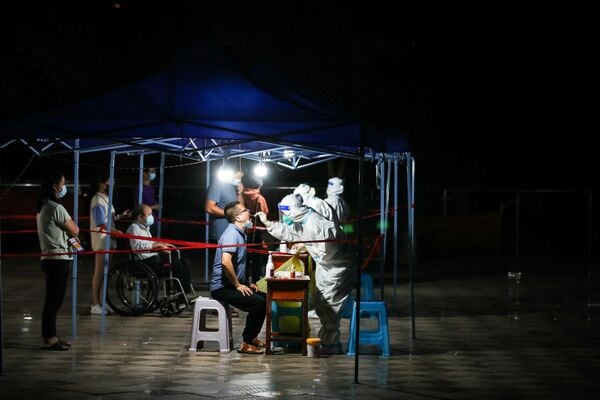 (Kaori Fukushima: Journalist)
In three prefectures of Guizhou Province, China, a 'quarantine bus' carrying 47 citizens who were transferred to a zero corona policy isolation facility fell to the bottom of a valley at midnight, causing an accident major in which 27 people died and 20 people were injured paddy field. The internet was flooded with angry voices saying the crash was a man-made disaster.
The reason why such an accident happened is that China is currently implementing a partial lockdown and a zero corona policy called "static management" throughout the country, and the forced isolation of accompanying citizens is under the cover of darkness in the middle of the This is because there are many cases.
The driver and crew are dressed in rough white protective clothing that makes travel difficult, and the bus drives for hours, isolating HIV-positive people and citizens at risk of infection in the remote mountains. Drivers drive at high speed on mountain roads without street lights, wearing protective clothing that chokes and narrows their field of vision. The bus was full of children, elderly people and pregnant women, and we didn't know where we were going to be taken, so the inside of the bus was full of shouting and shouting in anxiety and anger. The driver will be impatient, and it can be said that the accident was bound to happen.
A video of the interior of this isolation bus (vehicle which did not cause an accident) is circulating on the Internet, but citizens are shouting "get off the bus!" It's not that citizens are bad. If I was suddenly forced into solitary confinement in the middle of the night, with no bathroom breaks, and taken by bus for hours to an unknown location, even I would cause a fuss.
The bus that caused the accident left Guiyang City at midnight on September 18 for an isolation hotel in Libo County, Qiannan Province. The accident happened around 2:40 a.m. About 170 kilometers southeast of Guiyang, he fell off a highway into the mountains and into a valley. Twenty people were taken to hospital for treatment. Help would probably not come right away.
By the way, quarantined citizens are not positive. There was close contact in the area, so all residents of the community were quarantined. Perhaps the reason people from Guiyang were taken to Qiannan Prefecture was that there were too many detainees and the facilities in Guiyang were full.