On September 21, Kewpie held a "Presentation on Starting a New Business for the Future". New D2C (Direct to Consumer) service"Qummy", and announced that a new service reserved for members "Hi! Kewpie" will debut on September 28.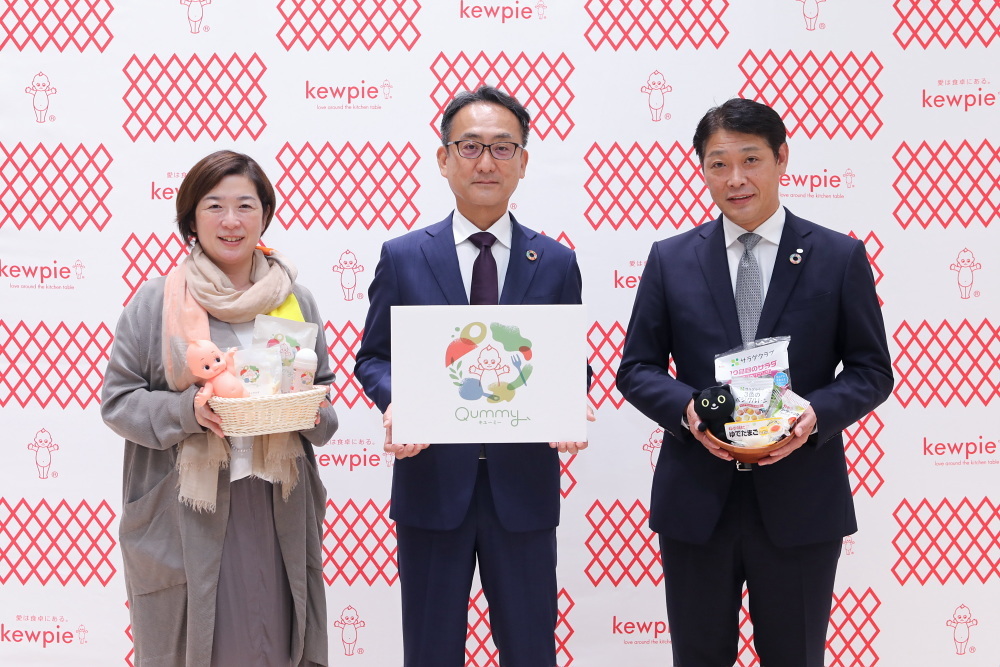 (Left to right) Kaori Fujiwara, Kewpie Senior Executive Officer, Customer Success Office Manager, Shinichiro Yamamoto, Kewpie Senior Executive Officer, Customer Success Officer and Deputy Corporate Officer, Koji Inamori, Yamato Transport Executive Officer, General Manager of National Corporate Sales Department
In order to become a group that contributes to the food and health of the world, Kewpie has included "everyone's food partner" in its long-term vision for 2030. This new company is one of the efforts to achieve this " Vision 2030″.
First, Qummy, a direct-to-consumer site, will start selling in the Kanto region (Tokyo and 6 prefectures excluding Izu Islands and Ogasawara Islands) from September 28. Using the product development and recipe proposition capabilities that Kewpie has cultivated so far, we will provide products and information to enjoy a wide variety of vegetable dishes.
The product line is rich in variety, including "10 Vegetable Caesar Salad", "Mimosa Salad with Kale and Beetroot", "Spicy Coleslaw with Colorful Vegetables", "Potato Salad terre mentai" and the "salad with 10 vegetables, beans and millet". In addition to these salad sets, which include packaged salads, toppings and dressings, you can also freely customize each item to your liking.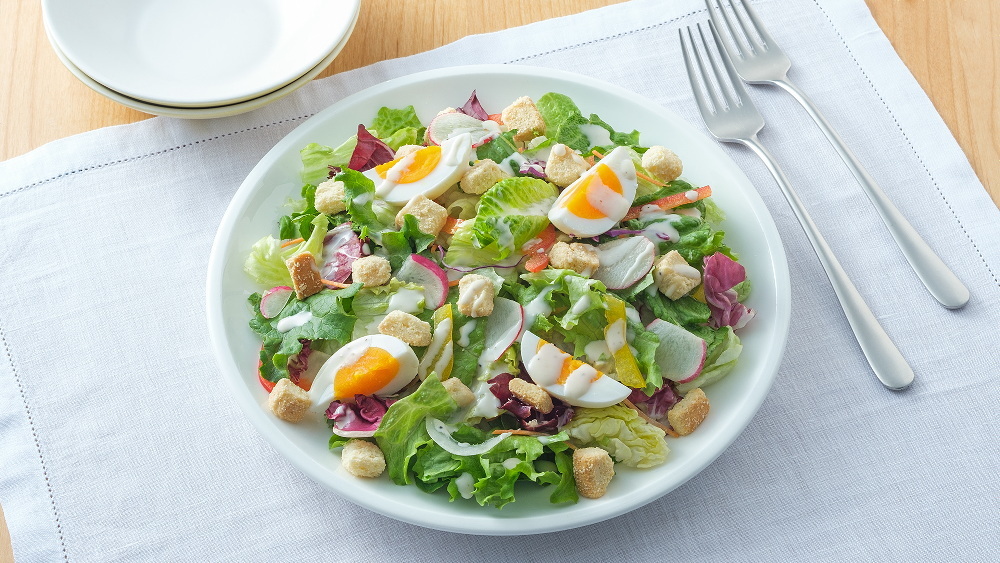 Salad set (612 yen) of "10 Item Vegetable Caesar Salad" which is a set of 10 items of salad, boiled egg, croutons, and Caesar dressing.
In addition to salads, we also have dressings, soups and side dishes of original products for salads. We recommend the "Hajimete no Qummy Set" (3,980 yen), which is a combination of a salad set and an original product and comes with free shipping. In the future, we plan to sell meal kits and baby food.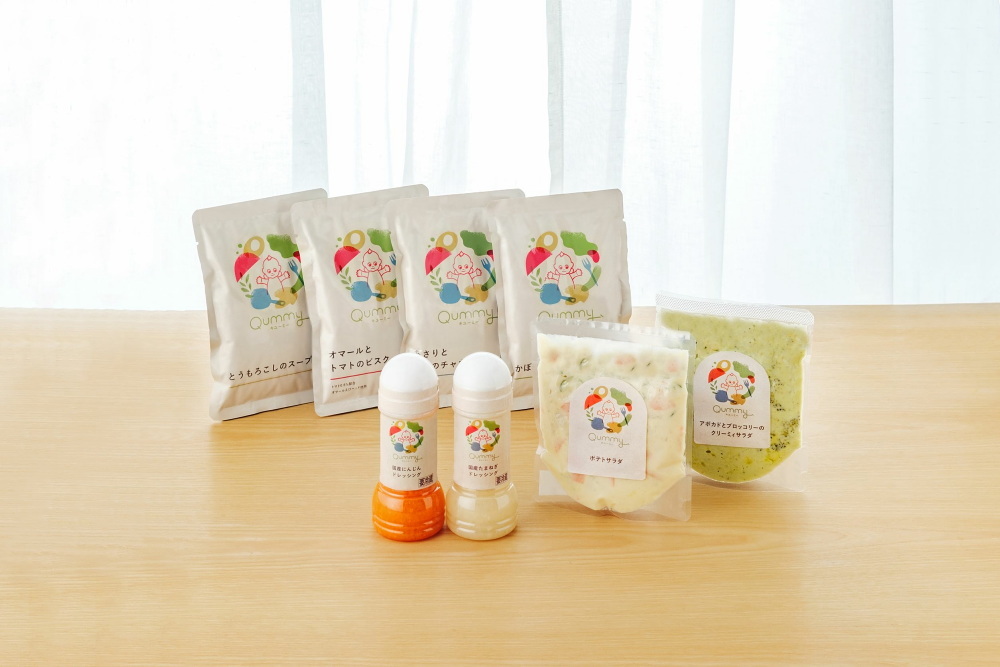 Image of the "First Qummy game". The salad server and the original Qummy bag are also added
Personalized dietary suggestions designed by teamLab
Note that the Qummy site and system were built by teamLab, an ultra-technological group. When designing, we focused on user-friendly user interface and user experience. In order to make personalized food suggestions, we will introduce an AI chatbot and a recommendation system developed by teamLab.
Order operations are supported by an AI chatbot. If you select the search method from "Let the AI ​​choose", "Recommended for you" and "Search by category", and if you select "Search by category", you can choose between "Custom salad" or "Set of salads" to guide the operation. You can access the information you want to know through intuitive operation. Based on information such as products viewed and favorite products, recommendations are made based on customer preferences.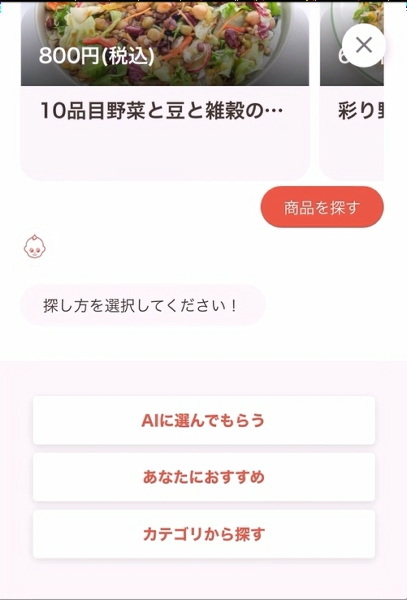 You can go to the product page you want without hesitation by supporting the operation with the AI ​​chatbot
User information is centrally managed by kewpie ID (Kewpie ID) by "teamLab member base". User information is accumulated through ID integration with Hi! Kewpie and other online Kewpie platforms. It is said that this will create a foundation that allows for more personal food proposals.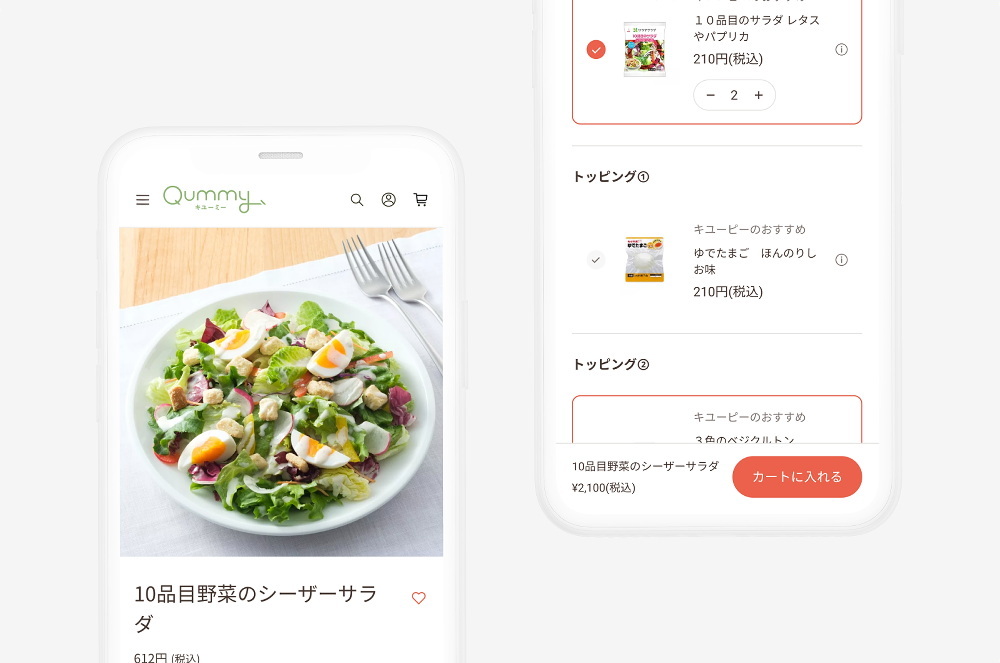 You can order the product after reading the description on the product page.
"As the AI ​​chatbot continues to be used, the AI ​​will learn more and more about the customer and become a presence that can interact with customers with affection" (M. Fujiwara).
In addition, we have formed a partnership with Yamato Transport Co., Ltd., and set up a distribution system for delivery while maintaining the flavor and freshness of salad, which is Qummy's main product.
Fresh salads and meal kits are delivered directly to Yamato Transport's in-terminal distribution facility immediately after being produced at the factory upon receipt of an order. Products such as dressings and toppings that are stored in three temperature zones (frozen, chilled and room temperature) are picked, combined and shipped the same day to deliver them fresh to the table. As our shipping facility, we chose the Atsugi Logistics Center, which is close to the Kewpie manufacturing plant. The Atsugi logistics center will be attached to Atsugi Gateway, the main TA-Q-BIN sorting terminal.
Mr. Inamori says, "We have made it possible to deliver the products directly from the factory to the TA-Q-BIN sorting terminal, and by performing the distribution processing during the transportation process. In order to handle Kewpie's wide range of products, the courier's sorting terminal added a dispatch facility with three temperature zones.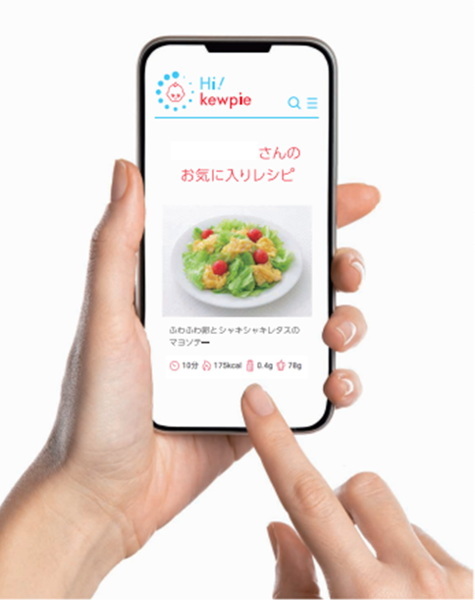 Member page "Hi! Kewpie" (image)
In order to maintain the taste and freshness of our products, we deliver them by a fresh courier service that meets international standards. In addition, using mechanisms such as Kuroneko Members, which has 55 million members, and LINE friends, which has 50 million people, customers can receive the goods whenever they want, which helps deliver fresh products.
Also on September 28, a new members-only service, Hi! Kewpie, will open on the Kewpie products site. By registering your kewpie ID, you can customize and save your favorite recipes and products from site information, and provide personalized information from site actions. In the future, we plan to implement various practical functions such as shopping lists.
Mr. Yamamoto says, "In building a membership base and being able to get personal customer information, the challenges are how much useful information can be fed back to the business and how much marketing effectiveness can be improved. Membership is 3. We are aiming for 100,000 people a year, but our top priority is to operate safely so we can deliver the products customers want when they want them. »
Qummy and Hi! Kewpie have been developed based on the diversification of foods and tastes, the expansion of the market for D2C models and the demand for side dishes from busy people such as those raising children. Through these new member services, Kewpie understands customers' health preferences and needs and offers personalized products and services. We strive to improve the "happiness at the table" of each customer.