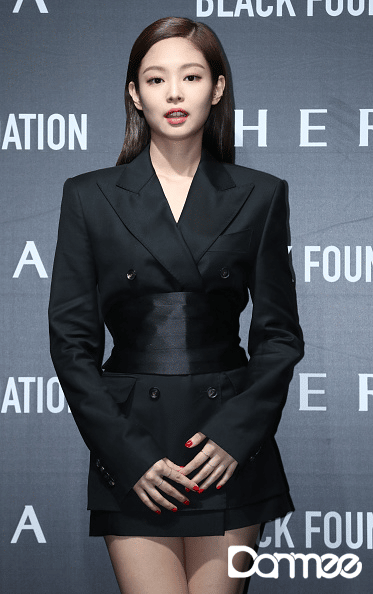 BLACKPINK's Jenny side has finally started to move.
On October 3, Jennie's agency YG Entertainment (hereinafter, YG) asked Korean police to investigate the private photo leak.
YG announced, "We have asked the police to investigate who first released Jennie's private photos."
Regarding the reason for requesting an investigation, he said, "I refrained from mentioning the incident in order to minimize further damage." I felt a responsibility that I could no longer ignore the spread, criticism and slander that occurred simultaneously."
YG announced a full-fledged counterattack against those who circulated the photos as the situation changed completely.
However, among Korean netizens, there are voices anticipating the difficulties of the investigation, saying, "Can we catch the criminal who is overseas?
They had good reason to identify the hacker as "alien".
Indeed, the criminal uses the foreign social platform "Telegram" to send messages about his crime in fluent English.
Developed in 2013 by Russian brothers Nikolai Durov and Pavel Durov, Telegram is now a popular messenger with hundreds of millions of users.
Due to its closed policy of "protection of personal information", it is said that there are many cases where it is used for drug trafficking and referral to illegal gambling sites.
In May 2020, in South Korea, Telegram was used in the so-called "Nth Room Incident", which shook all of South Korea, and it was reported that videos and images of sexual exploitation of minors had traveled there.
Also note that the culprit repeatedly taunted Jenny, BLACKPINK members, and YG quite aggressively.
It's a sign of his strong confidence that he won't be caught anyway, and based on that he thinks he probably doesn't live in South Korea.
As Korean netizens expected, will it be difficult to investigate foreign hackers?
In response to this question, an official from the South Korean police's cyber investigation team said, "Even if the criminal is overseas, it is possible to arrest him through the international mutual assistance system."
However, depending on the country or nationality of the hackers, it seems that it is not always possible to judge them under Korean law.
Another question arises here.
The question is: "Is it possible to identify the culprit?" who sent the message on Telegram.
As mentioned above, it is said to be difficult to get investigative cooperation from Telegram, which has a closed policy.
However, the aforementioned executive said confidently, "As you can see in the case of the 'Nth Room Incident,' the Korean police have the know-how to investigate Telegram-related incidents."
The know-how is the identification of IP information, and it is said that it is also possible to provide information to foreign police to help them.
Of course, there are obstacles.
It is the psychological pressure that attacks the victim by cooperating with the investigation.
The official said, "In order to prove the victim's hacking damage, we need to submit items such as mobile phones and cloud service accounts. Investigators may voluntarily submit items they believe are related to the incident. There are demand cases, and it will be a psychologically taxing process for celebrities."
This kind of psychological pressure can make victims even more exhausted, so it seems that there are many cases where they are reluctant to request an investigation.
In this sense, Jenny's "preparation" to "stop the expansion of damage" can be felt in this investigation request.
(Composition: writing by Danmee)