Part-time work cat "Miku-chan" and store owner Koichi Genda who kindly watches over her (6th, Osaka City)
Instead of being a sign cat or a mascot character who treats customers just by being there, a cat who works like a real "employee" has appeared in Osaka. He surprises passers-by with his appearance.
A specialty pudding store opened in an event space where people come and go in front of the gates of Osaka's Nishi-Umeda subway station. "Eh!?" "The cat is burnt!" He made a cute cat voice (?) and normally served customers by asking, "Would you like a spoon?"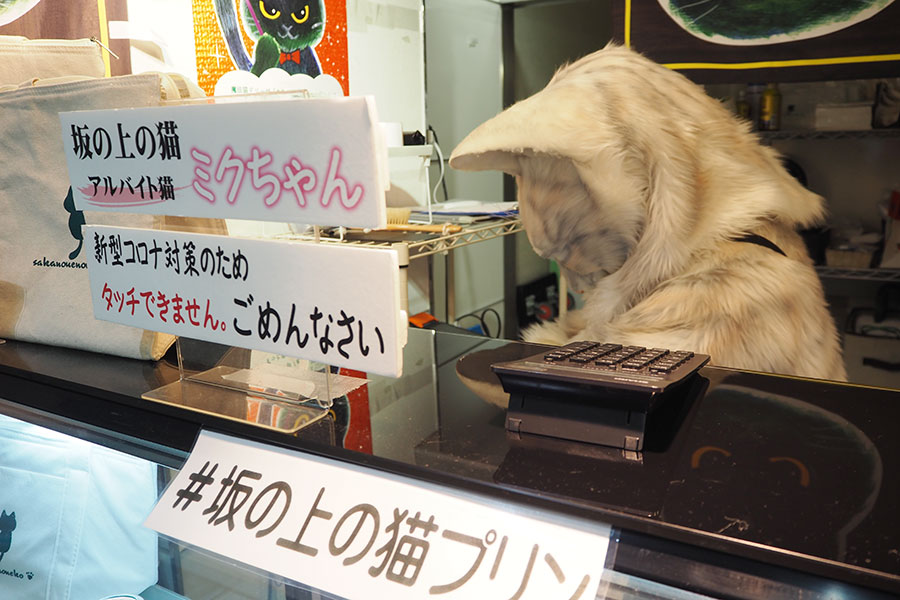 If you observe for a while, you'll be able to run everything smoothly, from customer service to the cash register. What's disturbing are the realistic visuals that even scare you a little. I immediately hit on Koichi Genda, the owner of this "Saka no Ue Neko" shop (Matsuyama City, Ehime Prefecture).
"I'm confident in the taste, but what should I do with the large amount of pudding in the world?" The opening of the store at the special event became a hot topic, and after being able to enter as the world's first "employee cat who can sell cash registers" in a department store with strict rules, the demands of all the country flock into.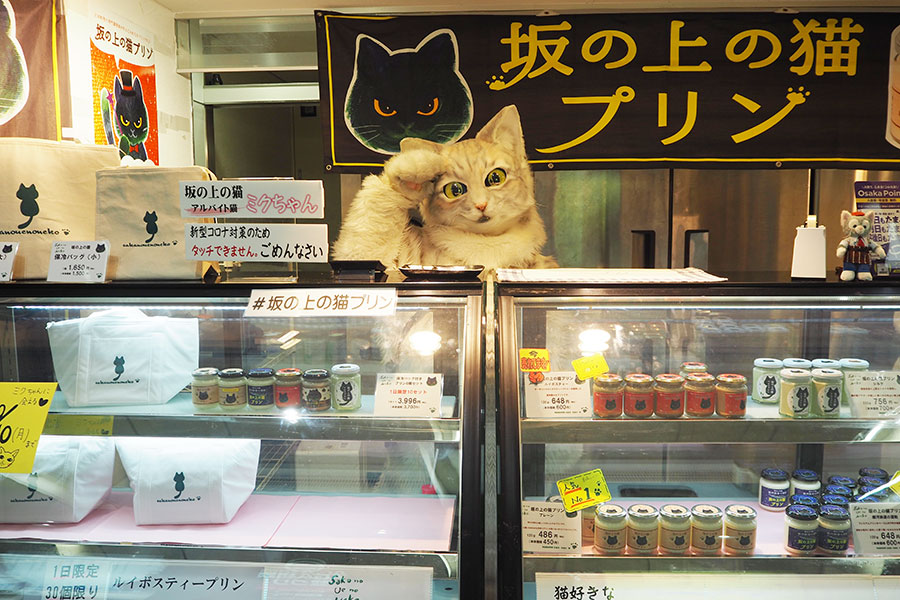 Miku-chan says she won't become a full-time employee because she's a whim. When I asked her what she thought of her part-time job, she replied, "Well, you're a very nice person, and that's really fun♪ Sometimes people say I'm cute , and sometimes I'm scared. There are hard times, but it's better when it's fun ☆" he told me.
Miku-chan, who is good at the piano and recently started playing golf, is also active on YouTube and TikTok.
"Even though I'm an idol, I can speak and work normally, so I feel a sense of closeness and have become a fan. Many people say I'm cute, but there's a child who breaks down in tears once a week. (laughs)," Mr. Genda said, appearing to be actively traveling around the country, hoping his cat rescue activities will spread.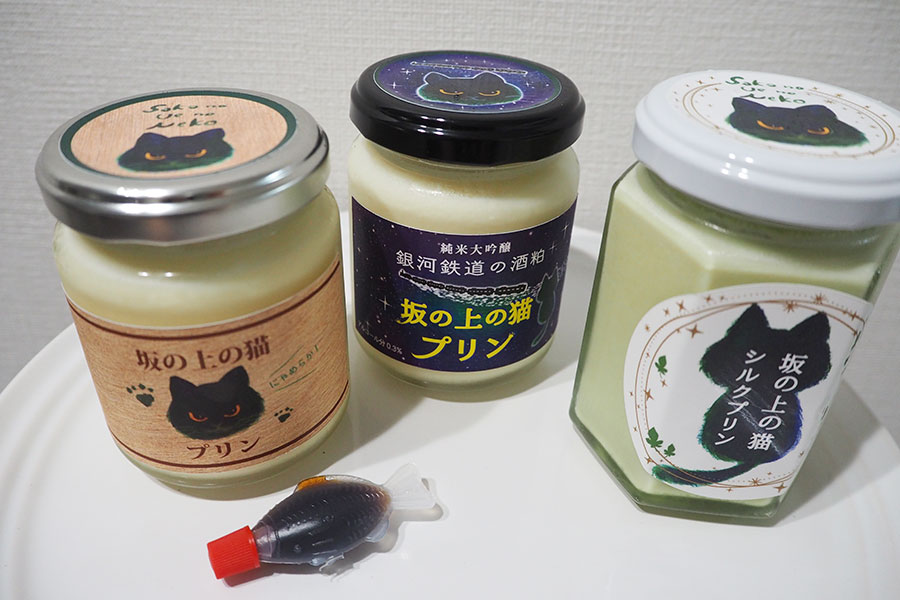 The pudding that Miku-chan sells is characterized by its slight sweetness and sweetness. Popular flavors such as plain and cheese, as well as unusual flavors such as rooibos tea, mulberry leaf, and sake lees are available (from 486 yen). Additive-free and low in calories, the container is cute so everyone from kids to adults can enjoy.
Osaka Subway "Nishi Umeda Station" next to the North Ticket Office will be open until October 10, and the operating hours will be from 11:00 a.m. to 9:00 p.m. Currently, there is no permanent store, and the focus is on special events and online sales, and store opening information is announced on the official website and SNS.