EXILE TRIBE'S THE RAMPAGE appeared at Japan's biggest fashion and music event "Rakuten Girls Award 2022 AUTUMN/WINTER" held at Makuhari Messe on the 8th.
THE RAMPAGE, full power from the start

LIKIYA, Jin, RIKU, Kenta Kamiya, Rui Yonamine, Shogo Yamamoto, Kazuma Kawamura, Hokuto Yoshino, Shogo Iwatani, Shohei Urakawa, Itsuki Fujiwara, Kaisei Takechi, Shin Hasegawa, Ryu, Takahide Suzuki and Takuma Goto.
The intro to "FULLMETAL TRIGGER" started playing, and they appeared on stage as the tension in the hall increased. From the first song, fans in the hall were drawn to a full-fledged performance.
THE RAMPAGE unveil new song "Tsunage Kizuna"

After that, when they savagely performed the theme song "THE POWER" from the currently-released movie "HiGH & LOW THE WORST X," Kawamura shouted, "Let's go higher together!" The new song "Tsunage Kizuna", which became TBS's official theme song for Sekai Volleyball, was performed in a powerful and refreshing way.


When we got to the very edge of the stage, we all waved our hands up and down, stirring the audience as we went to "Fandango." They walked the floor and moved to the center of the stage to share the heat closer to the audience.
THE RAMPAGE, solo dance performer


The last is "100 degrees". The fire special attack has increased, and the tension of Makuhari Messe is at its peak. Kawamura said, "People you don't know and people you know, raise your hands together!"
In the interlude, Takechi took off his shirt and performed a power dance, followed by solo dances from Urakawa, Goto, Iwatani, Ryu, Suzuki, Kamiya, Jin, Yonamine, Fujiwara, Yamamoto, Hasegawa, and LIKIYA. At the end, they surrounded LIKIYA while the other members danced and had fun with all their might.


Before leaving the stage, Kawamura thanked the audience. "Let's meet again somewhere! Please keep having fun!" and left the stage.
set list
1「FULL METAL TRIGGER」
2「POWER」
3 "Tsunage Kizuna"
4「Fandango」
5「100 degrees」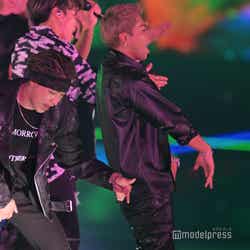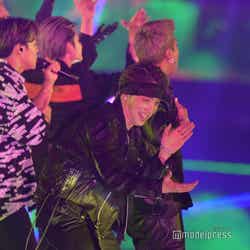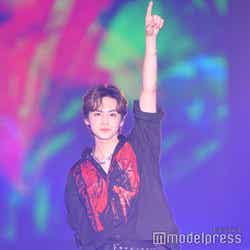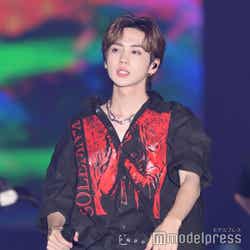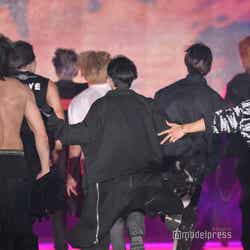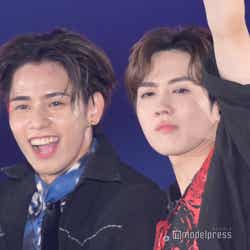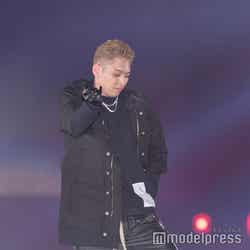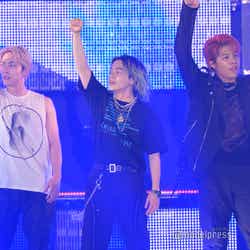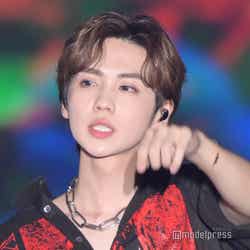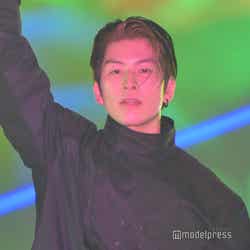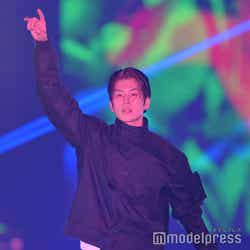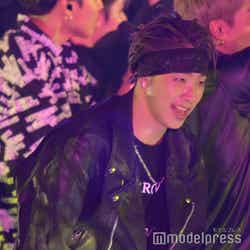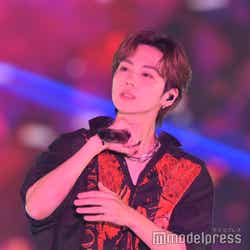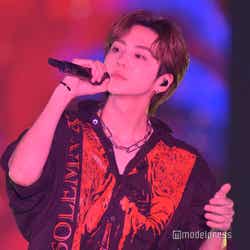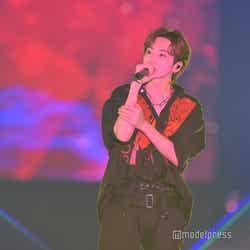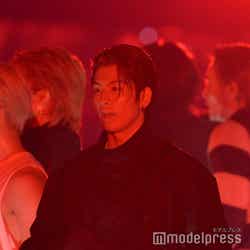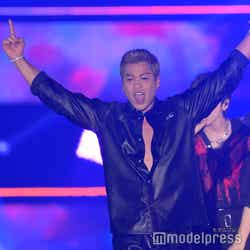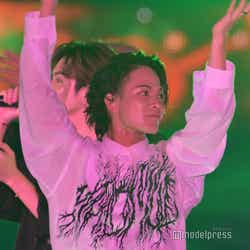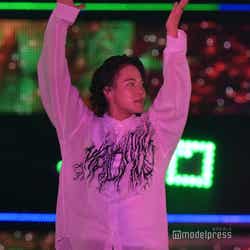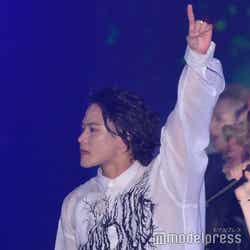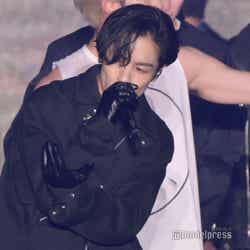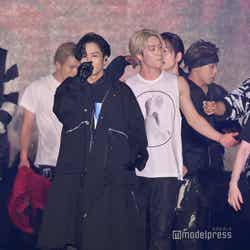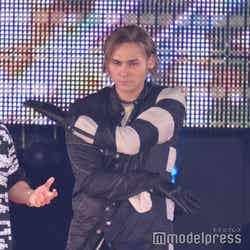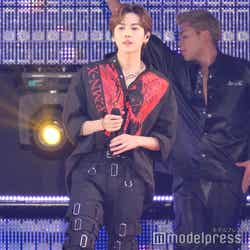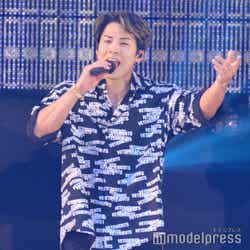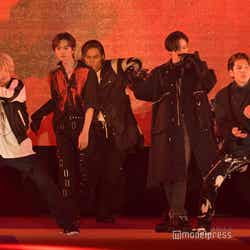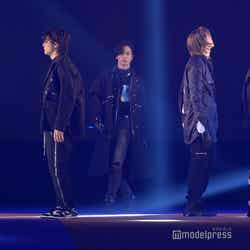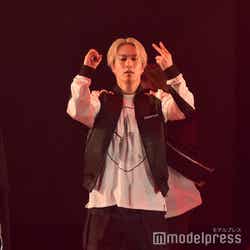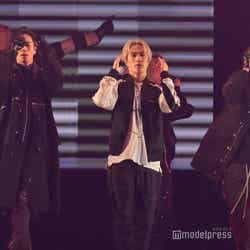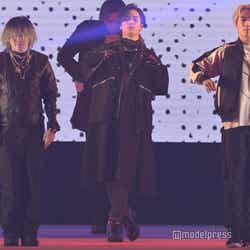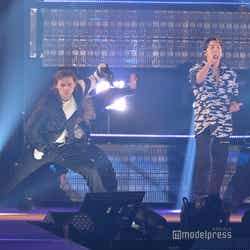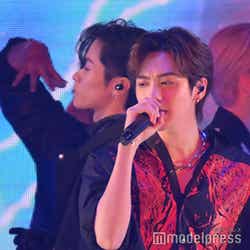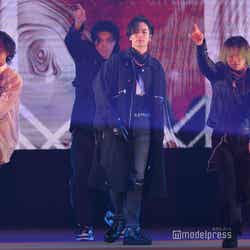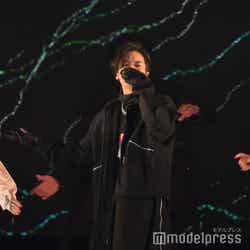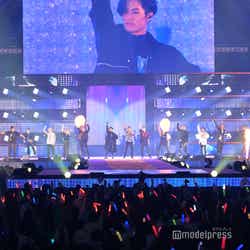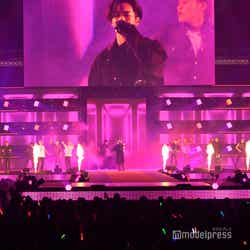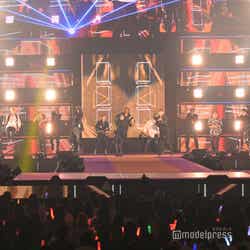 The theme for "Girls Award 2022 A/W" is "Go Happy Time! Share the Happiness!"

The theme for this event is "Come on Happy Time! Share Happiness!".
Gorgeous models such as Miyu Ikeda, Nicole Fujita, and Airu Nukumi have come together as performers. Popular YouTubers such as Nozomi Tsuji and Taiyo Sugiura, Helahera Three Musketeers, Nakamachi siblings and Toua will also appear.

Additionally, Nogizaka46, Sakurazaka46, EXILE TRIBE'S THE RAMPAGE, JO1, Yuma Nakayama, Shonen Ninja (Johnny's Jr.), 8LOOM, and more will liven up the stage with live performances.
The MCs are Ryota Yamazato (Nankai Candies) and Akiko Kuji. Additionally, Tenshin Nasukawa will also challenge SPECIAL GUEST MC. (modelpress writing)